A carefully selected blend of Nero d'Avola and Perricone.
At Feudo di Santa Tresa, an historic estate close to Vittoria (Sicily).
Both Perricone and Nero d'Avola are meticulously harvested by hand when perfectly ripe, towards the end of September.
Both grapes are put into oak barriques for about 6 months, with weekly batonnage. After this period, we taste all the single lots of the two varieties to decide the best blend for Santa Tresa Nivuro.
Deep, opaque purple/red/violet color with an incredibly intense nose. A rich combination of black and red fruits, with black pepper and spices. Elegant rich and luscious on the palate, with huge bursts of warm dark berry fruit; the finish is mineral and savoury. Nìvuro has excellent balance, it is fruity and fresh with a surprisingly soft, long finish.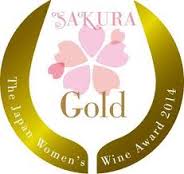 Sakura 2016 – Gold Medal

Mundus Vini BIO 2016 – Gold Medal
The ideal accompaniment to meaty pasta dishes and red meats.
FILLET WITH GREEN PEPPERCORN SAUCE – NìVURO
A very popular dish, simple to prepare and incredibly tasty: ideal for a special occasion!
A shot glass of brandy
1 spoonful of butter
4 slices of beaf fillet
150ml of heavy cream
2 table spoon of green peppercorn
2 table spoon of mustard sauce
Crush the peppercorns and coat the meat with the pepper.
Heat the butter in a pan and sear the fillets on both side for about 2 minutes, then remove the slices and put them aside.
Pour the brandy into the pan, add the mustard sauce. After a couple of minutes add the heavy pan along with the remaining peppercorn, simmer all together for five minutes. When the sauce is thick, put the fillet slices into the pan and heat them for a few seconds.
Serve the fillets with the sauce spooned over them and…enjoy it!