Avulisi is made from Sicily's premium indigenous grape variety, Nero d'Avola. Made using only the very best Nero d'Avola grapes, Avulisi is a bench-mark Sicilian Nero d'Avola, showing all the quality and attributes of the grape variety.
Grapes for Avulisi are grown on the 50 hectare estate of Feudo di Santa Tresa. The estate, one of Sicily's finest and oldest, dates back to 1697 and is situated in the South East of the island in Vittoria. Santa Tresa cultivates organic grapes, with the emphasis on natural production methods and as little human intervention as possible.
Avulisi is the estate's top wine and therefore receives extra special treatment. The grapes are extremely carefully selected so that only those which are perfectly ripe and in perfect condition are chosen. The wine is aged in oak barriques for 12 months before being bottled.
Avulisi has a bouquet of wild berries, blackcurrants and spices. On the palate it is full-bodied, with supple, soft tannins and a long finish.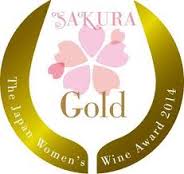 SAKURA Japan Women Award 2015 – Gold Medal

Mundus Vini 2014 – Gold Medal

Mundus Vini BIO 2014 – Gold Medal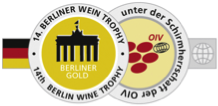 Berliner Wein Trophy 2014 – Gold Medal
Avulisi is extremely rich and robust, making it the ideal accompaniment to hearty game dishes, such as the wild boar recipe below.
Roasted Wild Boar With Sage And Honey
Ingredients for 4 servings:
1 kg wild boar or pork loin
1/3 cup of olive oil
the juice of an orange
1 spoonful wine vinegar
1 spoonful mild mustard
1 spoon of honey
2 cloves of garlic
1 spoonful dried sage
1 teaspoonful dried thyme
1 teaspoonful rosemary
1 spoonful oregano
2 bay leaves
salt and pepper
peeled potatoes, cut in 2 or 4 pieces
3 medium size onions cut in four
2 tomatoes, peeled and cut into small slices
1/2 teaspoonful of red hot ground chilli
Wash the meat. Crush the garlic and rub the meat with the mustard and the honey, sprinkle with salt, pepper and chilli and place in a bowl. Add the orange juice, oil and vinegar, as well as the bay leaves, chopped sage, rosemary, thyme and oregano (keep a little from four last ingredients for later on) and marinate for 2 – 3 hours in the refrigerator.
Preheat oven at 200 degrees C.
Place the potatoes in a bowl and sprinkle with salt, pepper and the four ingredients we kept, thyme, rosemary, sage and oregano.
Place a big piece of parchment paper in your oven tin and put the meat on the paper. Place the potatoes around the meat and cut the onions and peeled tomatoes into small slices. Add the marinade and cover with the parchment paper. Cut two big pieces of aluminum foil and cover the tin so that it's air tight. Place tin near the center of oven and reduce temperature to 180 degrees and roast for two hours. Remove foil and top of parchment paper and bake until potatoes are ready.